Pondicherry, it is one of the few very unique places in India which has still managed to keep safely the old word charm of the place.
Pondicherry's laid back nature, French cafes, gorgeous architecture, historical monuments, temples, churches and stunning beaches makes it a must visit place.
If you are a history buff, love amazing architecture and stunning beaches and you are surely going to fall in love with this place.

Few places to pinpoint that I loved on my visit to the Pondy :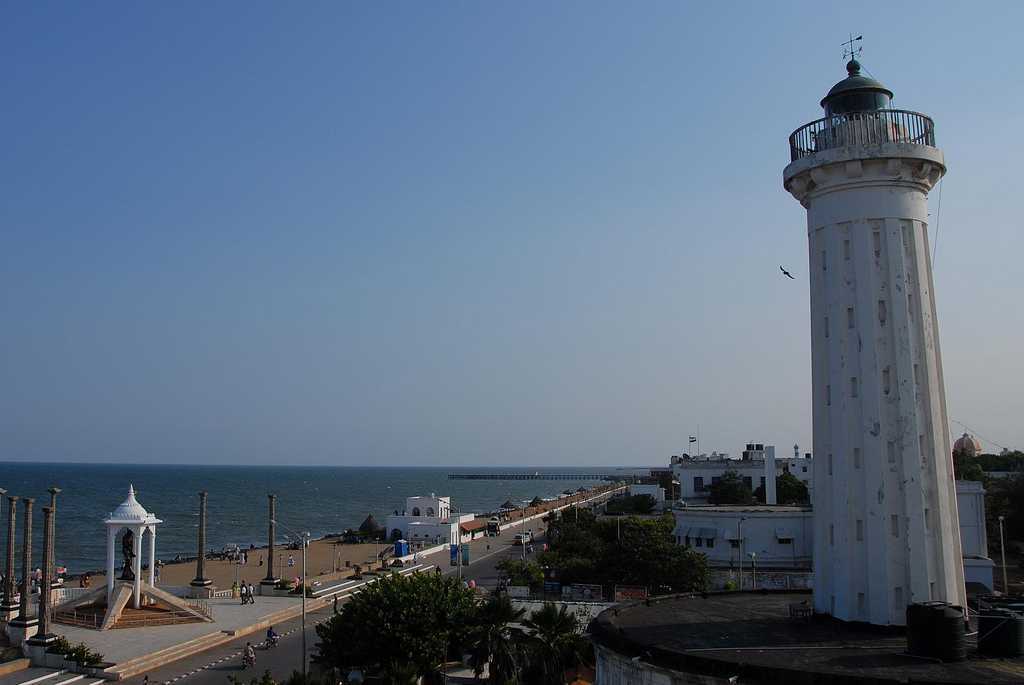 Old Light House: Which was once the sole source of light for the ships in Bay of Bengal.

French War Memorial : It serves as a reminder of those valiant soldiers who lost their lives during the World War-I from 1916 to 1919.
This place has the names of the soldiers written all over , when one reads the names it feels as if you are transportes to that era to share their family's grief.

Le Cafe : Though there a no. of great cafes in Pondy, Le Cafe is something else,to put is simply a cut above the rest.
Le Cafe is the only seafront cafe of Pondicherry. From the tables on the roof you can have the most amazing view.
It was originally a Custom Port building of the Pondicherry Port.
Paradise Beach : Of all the beautiful beaches that pondicherry has to offer, Paradise Beach is my favourite one.
It is a bit far from the city centre, one can reach there by renting a bike / scooter.
It is by far one of the most serene and breathtaking beaches of India.
Hope by reading this article you want to read more about this place at least, if not actually plan a trip to this place.
Cheers.